I recently discovered a new sheathmaker that I thought I'd share. I picked up one of their more involved designs for a Cold Steel Trailmaster; the trailmaster isn't my favorite woods knife, but I simply didn't have a left-handed sheath for it, so I had one done for it first...
Anyway, the trailmaster in factory kydex sheath. If you like these, great; personally I can't stand them; personal opinion only and not objective assessment, I admit…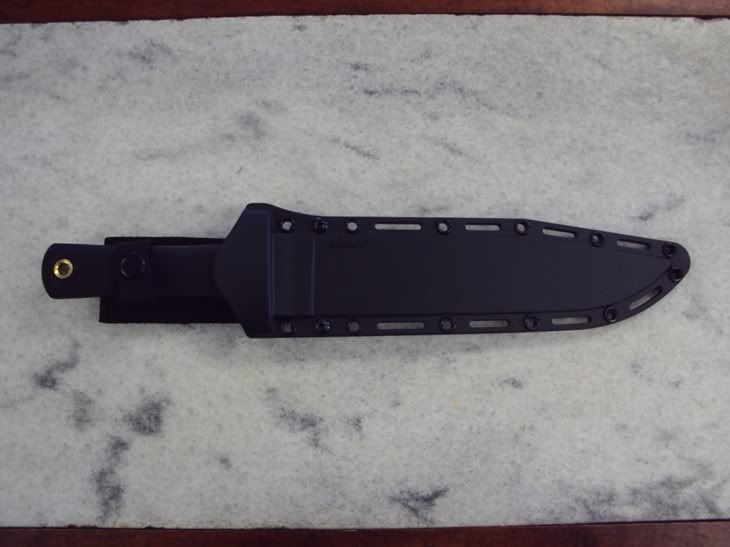 Same trailmaster in the Bay State Leather ambidextrous sheath, which works for lefties & righties both. (Looks very plain in this pic, but this is the bare-bones view - it gets better.) Sheath can be had in brown or black – when I ordered mine, Bruce actually made up two in brown, posted pics and let me take my pick; all in just over a week – very good customer service. The little protrusion on the edge will be explained as we go: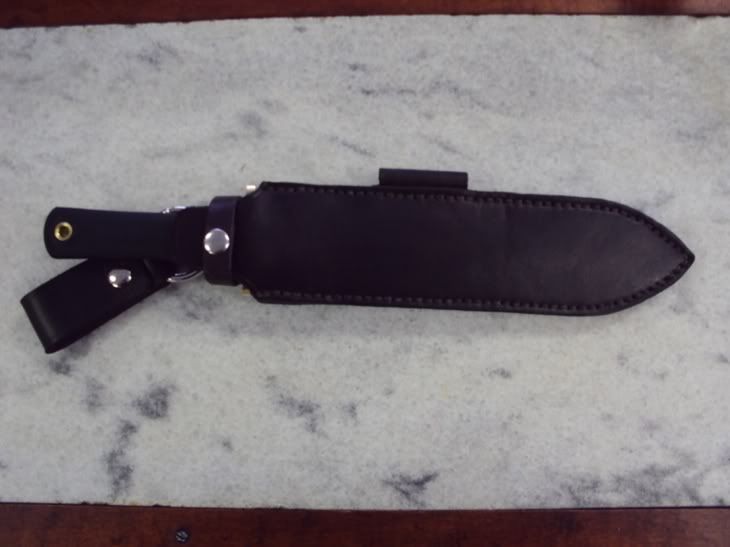 This particular sheath comes with a two-section accessory pouch, intended for a multitool and ferrocerium rod:
Pouch is made to fit around sheath, with straps & snaps on the back: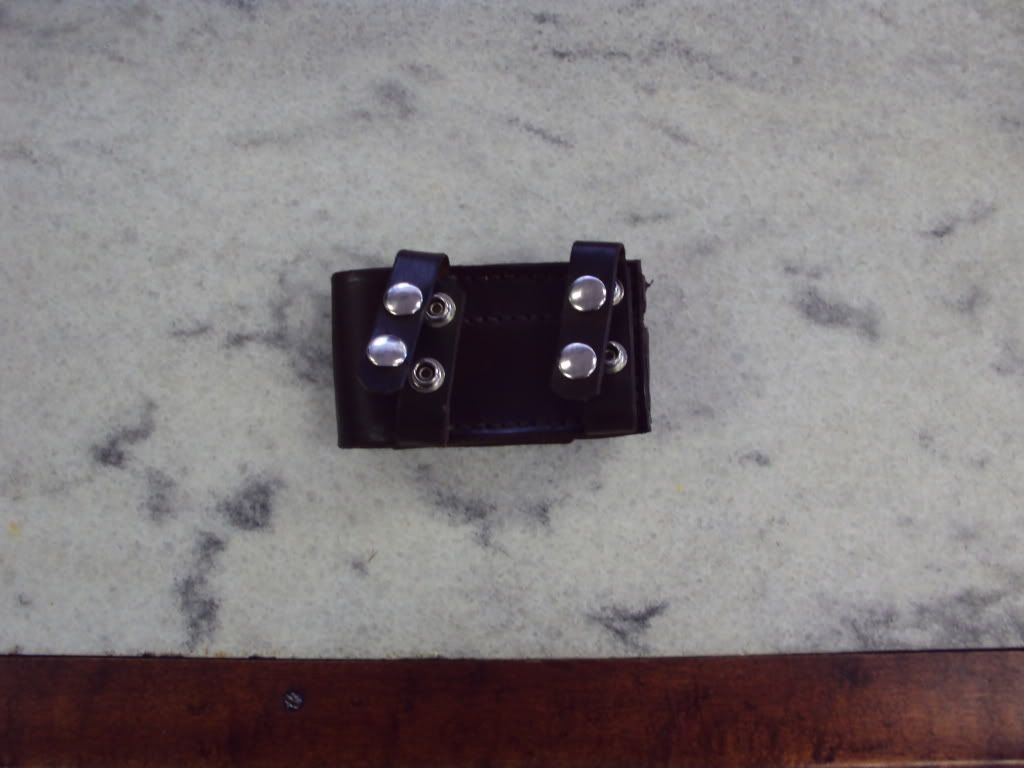 On the sheath, held in place by four snaps and the small (looped) leather protrusion on the edge:
Continued below...