Discussion Starter
•
#1
•
Boy have I bitten it off THIS time!
Colt 1991A1, purchased a long, long time ago. Back when it was purchased, a local smith added a beavertail GS. Am thinking that maybe only the King's were available at the time . . . dunno.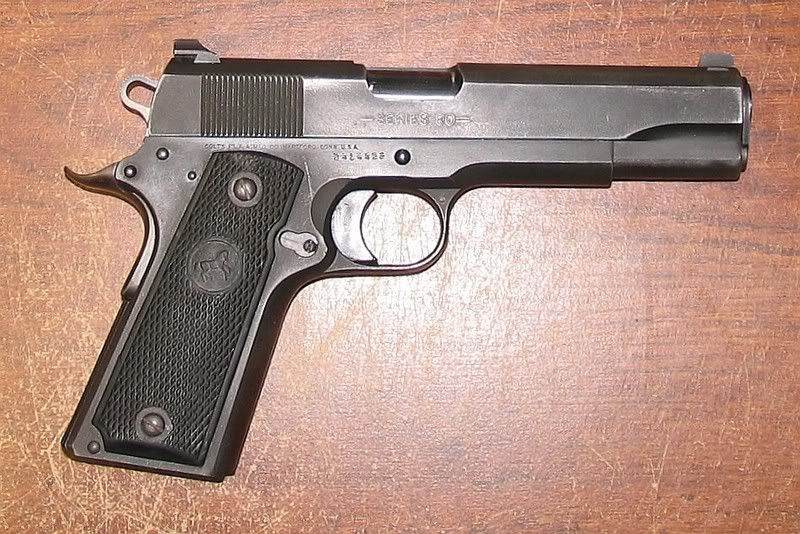 This . . . gun . . . is . . . LOOSE!!!!!!!!!!!!!!!!!!
I can push the locked-barrel's hood down so far that it feels like I'm putting my thumb to bed on a soft mattress, and the barrel wiggles in the bushing like a finger in an elephant nostril. And the slide to frame fit? HOLY MOLEY!!!!! Check out the following photos!
This gun is old, but the original bluing is still present on most of the left frame rail . . .
. . . and on much of the right frame rail . . .
. . . and even on the barrel feet! I don't think this gun's feet ever contact the slide stop pin, let alone rested on it!
Hmmm. Let's see . . . weld up and refit the slide to frame fit, weld up the tangs for a Brown or McCormick GS, hand-fit a welded-up Colt barrel, new bushing, new sights, new trigger - ANYTHING but the existing plastic one (prolly McCormick), lowered and flaired port, a little mill detailing and hand beveling, new bluing.
YEEEEE HAAAAAAA!!!!!!!!!!!!!!!!!!!!!